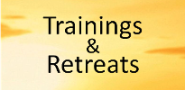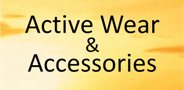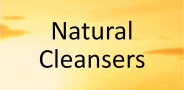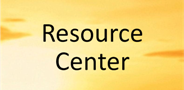 ource Center
Yoga Club is proud to be a Better Business Bureau Accredited Business!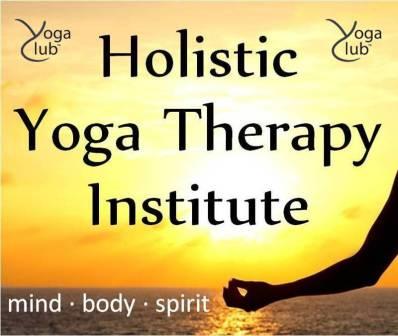 Richmond, Virginia Workshops
Therapeutic Principles of Sequencing
Following the Philosophy of Para Yoga
Fri November 15 - Sun November 17 , 2013
Refunds are not available (unless event is canceled). More refund info

Therapeutic Principles of Sequencing

With Hollace Stephenson, E-RYT 500, Certified ParaYoga, Instructor Yoga Club Teacher Training

* Explore Tantra & Para Yoga a Holistic and Therapeutic

approach to yoga

* Delve into ParaYoga Sequencing rationale and benefits

* Learn to use this information to intuitively create your own

organic, transformative, multi-dimensional yoga flow.

* Learn to build classes around peak poses, chakras,

philosophical themes and more!

* Learn safe and effective therapeutic principals for

sequencing classes.

Cost: $299 Pre-Paid 60 Days in Advance (Super Early)

$325 Pre-Paid 30 Days in Advance (Early)

$350 Pre-Paid 30 Days in Advance (Regular Tuition))

$395 Day of Walk-In

Location: Yoga Energy Therapy

1624 East Parham Rd.

Richmond, VA 23228

Hours: Friday 6-9 pm, Saturday & Sunday 9am - 6 pm

Eligible for 21.75 hours (19 contact hours; 2.75 non-contact hours) towards towards the 200 or 500 Hour TT, Therapeutic Yoga Certification, or CEC's
| | | |
| --- | --- | --- |
| Founder Tuition: $299 | Early Tuition: $325 | Regular Tuition: $350 |
Therapeutic Principles of Sequencing
Following the Philosophy of Para Yoga
With With Hollace Stephenson, E-RYT500, Instructor Teacher Training
"Para" means supreme, highest, ancient and culmination of all efforts. ParaYoga, created by Yogarupa Rod Stryker, is a holistic and therapeutic approach to yoga. It's holistic approach teaches us to unite all aspects of our lives - from practice on the mat, to family, to work, to our our interactions with strangers - with the supreme, highest intelligence. The ultimate goal of Para Yoga is to help people to live the healthiest, happiest, and most fruitful lives possible. Rod released his first book "The Four Desires: Creating a Life of Purpose, Happiness, Prosperity, and Freedom" which is dedicated to explaining this process in 2011.
ParaYoga® combines the three rivers of Classical Yoga, Tantra, and Ayurveda into a comprehensive system to facilitate self-discovery and self-mastery. It is based on science and grounded in tradition and lineage. Classical Yoga is about clearing away the dust so the light can shine: removing obstacles to remembering your highest, most supreme self. Tantra's focus is working with energy, weaving the fabric of life to bring about transformation of the whole person. Ayurveda's focus is harmony with the forces of the universe, of body, breath and spirit.
This holistic approach is reflected in all Para yoga class sequences. As such, during this workshop we will explore, largely through the eyes of Para Yoga, how to sequence a therapeutic flow yoga class that is accessible, healing, and rejuvenating, yet still challenging for all (should you choose it to be).
Hollace is one of Rod Stryker's senior students and has along with other senior students been working with him to prepare his teacher training program. Her approach to ParaYoga®, based on her studies with Rod, weaves asana (postures), pranayama (breath work), bandha (locks), mudras (body positions or attitudes of practice), kriya (energy internalization to purify consciousness), laya (elimination of unwanted behavior patterns), chakras (energy centers), kundalini (awakening of dormant energy), visualization, self-reflection, chanting, meditation and mantra (sacred word).
Creating great class themes and knowing principles of sequencing make yoga classes safe, fun, and forever interesting. In this immersion we will learn how to intuitively create an organic, transformative, multi-dimensional yoga flow. We'll learn new and creative ways to sequence a flow while moving towards an intelligent peak asana ending with deep and satisfying restoration.
During this workshop we will:
Understand how to prepare students both anatomically and systematically for the flow of your class.

Explore in-depth ParaYoga sequencing and the rational and benefits of this style and sequencing.

Learn to use this information to intuitively create our own organic, transformative, multi-dimensional yoga flow.

Learn to build classes around peak poses, chakras, philosophical themes, a category of asana, an alignment principal, opposing heart qualities (such as willpower and playfulness), and more!

Learn to sequence both energizing and relaxing classes depending upon your students needs!

Study parallel poses. Learn how to introduce advanced postures through a more simplistic and attainable flow.

Learn safe and effective therapeutic principals to incorporate in your class sequencing from the perspective of a full time Physical Therapist and Yoga Therapist.
Required Pre-Reading:
Sequencing Examples:
Overview of Koshas as a Holistic Approach:
Koshas Brief Overview & Chart
Read " You Are Here ~ The five koshas, or 'layers' of the body, constitute a map for navigating the inner journey" by Shiva Rea Link (Energetic Anatomy)
Overview of Doshas (Vata, Pitta, Kapha) & Five Elements:
Excerpts from Texbook of Ayurveda Fundamental Principles by Vasant Lad M.A.Sc. Ch 2 Universal Attributes and Doshic Theory (Highly recommended reading book)
"Yoga for Your Dosha" by Stacie Stukin
Complete the Worksheet to Determine Your Constitution ~ Complete it twice, once to determine your Prakruti (your natural or more consistent state over time) and a second time to determine your Vikruti (your current state, how you feel now).
Review Food Guidelines
Required Materials: Yoga Mat, Yoga Strap, 4" Yoga Block
About Hollace
In addition to having a real love of yoga, Hollace Stephenson, E-RYT 500 also has a love of real food, modern science and sharing her skill and knowledge with her students. In addition to being an inspiring yoga instructor, she is a part time biology instructor, whole foods chef, creator of EATwell LIVEwell and co-owner of Yoga Shala Charlotte.
After completing an undergraduate degree in the biological sciences in 1993 Hollace taught science full time and became a part-time Yoga instructor. Realizing the connections between modern scientific research and ancient yoga philosophies she began teaching yoga full-time and deeply pursued the yogic sciences with master yoga teachers. She completed her initial Yoga training through The Kripalu Center with Yoganand Michael Carroll. She is a level 1 Certified Para Yoga Instructor and continues to study, practice and teach Para Yoga extensively with Yogarupa Rod Stryker. Hollace has also trained with Stephanie Keach in Prenatal yoga as well as Baron Baptiste in power yoga.
Her philosophy of 5 points of yoga; proper exercise, proper breathing, proper relaxation, proper diet and meditation create a balanced life of joy, health and fulfillment. Students leave Hollace's yoga classes feeling steady, balanced and uplifted. Her retreats, workshops and trainings are inspiring, educational and life changing.
This workshop is for ALL LEVELS.
Please bring a yoga mat, water and any other items you need for yoga practice.
Thanks to our sponsor Natural Healthcare Store!
DISCLAIMER: By being a member of this group or joining this or any of our events you hereby agree to assume all risks and liability related to or resulting from any and all group functions. You agree that neither you nor any third party will hold the group, any of the group's leaders, officers, representatives, instructors, or sponsors liable for any injury, loss, or damage to your own person or any members of your family, friends, acquaintances, children, pets, or property, arising directly from or as a consequence of any group activity.