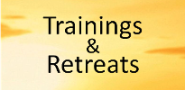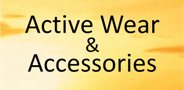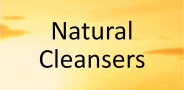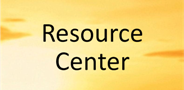 ource Center
Yoga Club is proud to be a Better Business Bureau Accredited Business!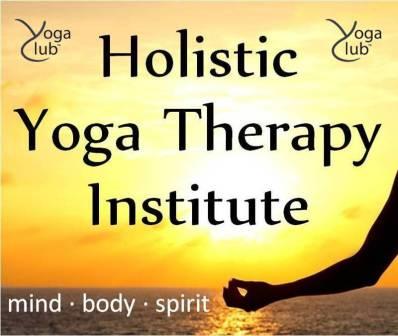 Charlotte, NC ~ Weekend Immersions
Amy Weintraub's LifeForce Yoga®
Empower Your Clients & Students to Manage Their Moods with
LifeForce Yoga for Anxiety & Depression
Friday Through Sunday ● March 21 - March 23, 2014
Refunds are not available (unless event is canceled). More info about refunds.

Eligible for 20 hours (17 contact hrs; 3 non-contact hrs) towards the 200 or 500 Hour TT, Therapeutic Yoga Certification, or CEC's

With Joy Bennett, Certified Kripalu Instructor,

LifeForce Yoga Educator, Instructor HYTI

This course fulfills the pre-requisite for the LifeForce Yoga® Practitioner Training. We'll practice:

Pranayama and kriya breathing techniques that regulate the emotions
Meditations that lift the mood
Creating Affirmation (sankalpa)
LifeForce Yoga® Bhavana (Imagery)
LifeForce Yoga® Chakra Clearing Meditation
LifeForce Yoga® Nidra
Tones that regulate the emotions (mantras)
Yoga asanas suitable for multilevel practitioners
Self-Inquiry through writing and Dyad Sharing

Cost: $299 Pre-Paid 60 Days Prior 1/21 (Super Early)

$325 Pre-Paid 30 Days Prior 2/21 (Early)

$350 Paid within last 30 Days (Regular Tuition)

$395 Day of Walk-In

Location: Dharma Lounge (South End)
1440 South Tryon Street Suite 105
Charlotte, NC 28203

Hours: Friday 6-9 pm, Saturday 9-6 pm, Sunday 9-4 pm
Super Early Tuition: $299

Rate No Longer Available

Early Tuition: $325

Rate No Longer Available

Regular Tuition: $350
LifeForce Yoga®, created by Amy Weintraub, MFA, E-RYT 500, interweaves the power of an ancient discipline with current scientific findings to help you release what's no longer serving you—without a story attached! We'll explore this timeless wisdom with attention to current research, learning evidence-based aspects of Yoga appropriate for home practice, yoga classes, yoga therapy and clinical mental health and medical settings. In this inspiring workshop, you will learn and practice breathing exercises, easy postures, guided meditations, and other experiential yoga tools for managing your mood. Each day will include easy and accessible movement, pranayama breathing, the therapeutic use of mantra, mudra and bhavana (imagery), as well as meditation and guided relaxation. Along with didactic components and practice, the format will include emotional process from a yoga perspective in dyads and small groups.
You will leave feeling refreshed, renewed, and excited about your at-home, teaching or clinical practice with new tools to bring balance to the emotional and physical body. The LifeForce Yoga practices are accessible for all levels. Yoga and health professionals will learn techniques not regularly taught in yoga classes to help their clients focus, relax, and have greater access to their feelings.
You will learn:
To Identify predominate mood through analysis of current breathing pattern

Eleven evidence-based Yogic breaths to calm the mind and lift the mood.

Three evidence-based meditation techniques to clear the mind and lift the mood.

Yogic technique to interrupt panic attack.

Meditation techniques effective with OCD and anxiety disorders.

Address negative self-talk and the seeds of self-loathing with a Yogic Non-dual strategy that incorporates body awareness, breath and imagery.

Yoga Nidra (an evidence-based protocol effective for managing mood and PTSD, used with soldiers experiencing post-traumatic stress disorder.
Required Pre-Reading:
About Joy Bennett
Joy is a certified Kripalu Yoga Instructor, and certified LifeForce Yoga Practitioner, Levels I & II. She qualified as a LifeForce Yoga Educator, and travels to teach LifeForce Yoga weekend workshops throughout the USA & CA. She has been offering LifeForce Yoga classes for adults and children throughout Massachusetts and Rhode Island for the past eight years. Joy specializes in offering private instruction at her Providence studio "Joyful Breath Yoga Therapy." In her studio in Swansea, MA she offers yoga therapy in a group setting for a variety of conditions, including LifeForce Yoga for Depression & Anxiety. She has regularly taught with Amy Weintraub, ERYT-500, as a faculty member of LifeForce Yoga Programs since 2007, and is the Director of Mentoring for LifeForce Yoga Practitioners. She has been certified by Yoga Alliance and by Integrative Yoga Therapy as an ERYT-500. She teaches an advanced training in conjunction with Drs. Richard Brown and Patricia Gerbarg for traumatized populations and is certified by the Justice Resource Institute to teach Trauma-Sensitive Yoga. Joy's personal recovery from depression and anxiety through yoga has resulted in a thorough commitment and compassion for her work as a LifeForce Yoga facilitator and presenter, within a wide variety settings. joyfulbreath.com
Required Materials: Yoga mat, yoga strap, 4" yoga block
Please bring a yoga mat, water and any other items you need for yoga practice.
Thanks to our sponsor Natural Healthcare Store!
DISCLAIMER: By being a member of this group or joining this or any of our events you hereby agree to assume all risks and liability related to or resulting from any and all group functions. You agree that neither you nor any third party will hold the group, any of the group's leaders, officers, representatives, instructors, or sponsors liable for any injury, loss, or damage to your own person or any members of your family, friends, acquaintances, children, pets, or property, arising directly from or as a consequence of any group activity.