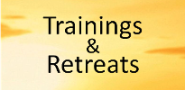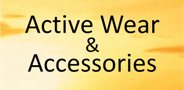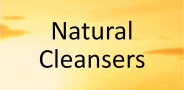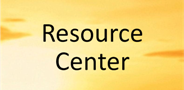 ource Center
Yoga Club is proud to be a Better Business Bureau Accredited Business!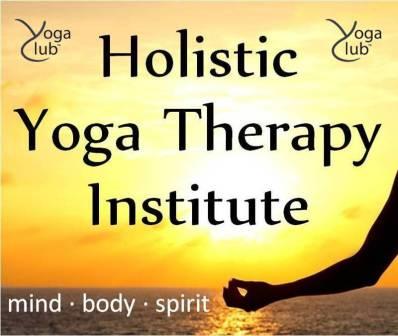 Charlotte, NC Immersions
Thai Yoga Massage and Thai Assisted Adjustments
Friday January 10th - Sunday January 12th 2014
Refunds are not available (unless event is canceled). More info about refunds.

Thai Yoga Massage & Thai Assisted Adjustments

With Melissa Smith, E-RYT 500, Thai Massage Practitioner, Certified Acro Yoga Instructor

Learn Thai supine and seated sequences

Explore self massage techniques for self care

Learn Thai Prone and Sidelying sequences

Implement Thai Assists for all postures, sequences and savasana

Explore Therapeutic Acro Yoga

Cost: $275 Pre-Paid 60 Days Prior 11/10 (Super Early)

$300 Pre-Paid 30 Days Prior 12/10 (Early)

$325 Within Last 7 Days 1/3 (Regular)

$395 Day of Walk In

Location: Dharma Lounge (South End)

1440 South Tryon Street Suite 105

Charlotte, NC 28203

Hours: Friday 6-9 pm, Saturday 10am - 5 pm,

Sunday 10am - 4 pm

Eligible for 18 hours (15 contact hours; 3 non-contact hours) towards the 200 or 500 Hour TT, Therapeutic Yoga Certification, or CEC's
Super Early: $275

Rate No Longer Available

Early Tuition: $300

Rate No Longer Available

Regular Tuition: $325
Thai Yoga Massage ~ Traditional Thai Yoga Massage is a healing art based on Ayurvedic and Chinese medicine and yoga. This dynamic bodywork focuses on balancing the physical and energetic bodies of the receiver while following the breath. A treatment works the entire body focusing on the "sen" lines, activation of acupressure points, and simple yoga stretching. Techniques include gently moving or rocking the body while utilizing thumbs, palms, forearms, elbows, feet or full body weight to apply pressure or compression. It's often called the lazy man's yoga. A treatment is given on a mat or on the floor, while the receiver remains fully clothed in comfortable, loose clothing. No oils are used. In each session, learn simple, flowing sequences that can be used and applied by teachers as assists in a vinyasa yoga class, in a partner class, or as an introduction to your own personal practice of giving Thai yoga massage one on one to clients or friends.
Thai Assisted Adjustments~ Explore the art of giving safe adjustments to your yoga students utilizing Thai yoga massage's ancient healing techniques, principals of alignment, body reading techniques, and your own intuition. Whether you teach one-to-one or in a large group setting, this training is designed for yoga teachers who want to move toward a more therapeutic experience with their students with the intention of being of service to their individual needs and yoga practice. Learn when to adjust, and just how much by developing the skill of meeting each student where they are today. You will experience and have time to apply hands-on adjustments from an alignment and consciously mindful perspective and cultivate sensitivity through safe, healing touch.
Student Feedback:
Student Blog http://yogaismything.blogspot.com/2014/01/thai-yoga-massage.html
About Melissa Smith: Melissa embodies all things yoga and holds true to her personal belief in freedom. She is truly an example of living life! She began teaching Group Fitness 22 years ago while attending Texas A&M. After a Marketing degree and an adventurous corporate career, she took time off to be a Mom of 2 amazing boys. She has taught workshops and trainings all over the US and throughout Asia and most recently lives abroad in Malaysia. Her 200-RYT (350 hours) is from Inspyrayoga in Kuala Lumpur, Malaysia in 2005 where Melissa specialized in pre/post natal for over 3 years. Melissa has grown her practice and training by earning her 500-RYT She's also a certified AcroYoga Teacher and a Thai Yoga Practitioner.
Recommended Reading:
The Joy of Partner Yoga by Mishabee
The Art of Traditional Thai Massage, ISBN 3-930954-40-0
The Pleasures and Principals of Partner Yoga by Elysabeth Williamson
Light on Yoga by BKS Iyengar
AcroYoga Manual, AcroYoga.org
Required Materials: Yoga mat(s). Please also bring some of the following props to make a cushioned area the size of two yoga mats (i) foam or eggcrate mattress cover, thick blankets or comforter, or pillows with a blanket or sheet to cover them. Piling up multiple yoga mats will also work although the above will be more comfortable.
Please bring a yoga mat, water and any other items you need for yoga practice.
Thanks to our sponsor Natural Healthcare Store!
DISCLAIMER: By being a member of this group or joining this or any of our events you hereby agree to assume all risks and liability related to or resulting from any and all group functions. You agree that neither you nor any third party will hold the group, any of the group's leaders, officers, representatives, instructors, or sponsors liable for any injury, loss, or damage to your own person or any members of your family, friends, acquaintances, children, pets, or property, arising directly from or as a consequence of any group activity.