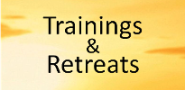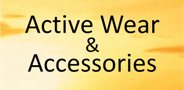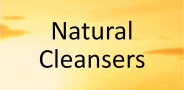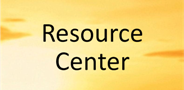 ource Center
Yoga Club is proud to be a Better Business Bureau Accredited Business!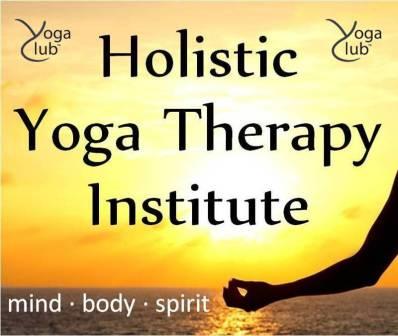 Charlotte, NC Workshops
Kundalini Yoga ● Friday December 6 - Sunday December 8
'

Refunds not available (unless event canceled). More info

Kundalini Yoga Immersion

With Sierra Hollister, E-RYT 200, Certified Kundalini Instructor KRI, Instructor Yoga Club Teacher Training

* History & Philosophy of Kundalini Yoga ~ Experience the

beauty & power of one of the oldest systems of Yoga

* Experience all of the foundational pranayamas, asanas,

kriyas, meditations, mantras, bandhas, mudras &

relaxation techniques

* Explore the Chakra system, Ten Bodies, prana & nadis

* Explore Humanology, Yogic Lifestyle, & Yogic Diet

Cost: $275 thru 10/30 (Founder)

$300 thru 11/15 (Early)

$325 after (Regular Tuition)

Location: Yoga Shala Charlotte

2205 Park Rd, Charlotte, NC 28203

Hours: Friday 6-9pm, 8am - 5 pm Saturday & Sunday

Eligible for 21.75 hours (19 contact & 2.75 non-contact) towards the 200 or 500 Hour YA Registered Teacher Training , IAYT Therapeutic Yoga Certification, or CEC's
Super Early Tuition: $275

Rate No Longer Available

Early Tuition: $300

Regular Tuition: $325
Amrit Sadhana: Introduction to Kundalini Yoga, the Nectar of Practice
with Sierra Hollister, 200 E-RYT and Certified Level I Para Yoga Teacher
Instructor with Yoga Club Teacher Training
During this immersion into Kundalini Yoga, students will experience the beauty and power of one of the oldest systems of Yoga still practiced today. Kundalini Yoga is a form of Raja Yoga, the royal path. Raja Yoga is a path of meditation, a science with a philosophy that includes the path of the eight limbs as expounded by Patanjali. As Yogi Bhajan says "Kundalini Yoga is the master science of experience and awareness. It is a transmission of consciousness from person to person. It is a Raja Yoga that awakens you inside. That is the basic difference between Hatha Yoga and Kundalini Yoga."
The history of Kundalini Yoga, including roots, origins, the golden chain and devotional aspects will be explored as well as the science beneath the practice of Kundalini Yoga. As part of the Amrit Sadhana weekend, students will learn about as well as experience all of the foundational pranayamas, asanas, kriyas, meditations, mantras, bandhas, mudras and relaxation.
Yogic Anatomy will be addressed primarily through the study of the Chakras, the teachings of the Ten Bodies system, prana, and the nadis.
This weekend will also include sections on Humanology, Yogic Lifestyle, Yogic Diet as well as some basic philosophical concepts of Yoga (the Eight-limbs, Maya, Tattvas, Gunas and Dharma). The Five Stages on the Path of Wisdom will be shared as well as teachings on Cosmic Cycles (the Yugas) and the Ashtang Mantra for this time.
Participants will gain a deep understanding of the principles of Kundalini Yoga as well as of Yoga in general. As Gurucharan Singh Khalsa has said, "Practice brings awareness, awareness brings subtlety, subtlety brings depth, depth brings dedication, dedication brings humility, humility brings grace, and grace brings you the master's touch, which is that presence of spirit that is timeless, without ego and without any boundaries- pure and infinite."
About Kundalini Yoga
Kundalini Yoga is often called the Mother of all Yoga. More than 6,000 years old, it contains asana, kriya, mantra, kirtan, and pranayama. Kundalini literally means the coil of the beloved and refers to the Kundalini energy that lies dormant until awakened at the base of the spine. This energy when aroused brings clarity, joy, enlightenment and well being. Kundalini Yoga spans a wide range from gentle and devotional to extremely vigorous and challenging. Kundalini Yoga is often referred to as the Yoga of Awareness.
A typical class will include a warm-up, salutations, and a "set"- a sequence of specific poses designed to elicit a desired outcome. Always there will be a gentle cleansing of body, mind and soul and restoration of health and well being.
About Sierra
Sierra Hollister has been immersed in yoga for more than twenty years now and continues to fall in love with the practice anew each day. Teaching faculty for several different Yoga teacher training programs, including Asheville Yoga Center, she is certified in Kundalini, Ashtanga, Vinyasa Flow and Sat Nam Rasayan. Sierra began her yoga practice in Washington, DC, where she was working her dream job at Greenpeace and living her yoga at Ahimsa Ashram. In 1995, at the request of Yogi Bhajan, Sierra brought Kundalini Yoga to Asheville and has been sharing the teachings of Kundalini with North Carolinians ever since. In addition to studying with Yogi Bhajan, she has also studied with Gurucharan Singh, Kartar Singh, Shakta Kaur, Ravi Singh, Gurunam Singh, Rajashree Choudhury, Sarah Powers, David Swenson and Stephanie Keach. Sierra loves to share the beauty of kundalini and watch vitality, health and happiness bloom in souls as a result of the practice.
Sierra's classes are a blend of meditation, mantra, pranayama and asana woven with a reverence for the natural world and the inner light that connects us all. A longtime environmental activist, Sierra is also the cofounder of Sundance Power Systems, a renewable energy business, addressing the climate crisis one home and one business at a time. www.sundancepower.com Sierra shares her musings on yoga, life and environmental issues at www.dragonflysamadhi.blogspot.com
Sierra is certified as an E-RYT at the 200 hour level, is KRI certified and has been accepted into the Aquarian Trainer program.
Required Pre-Reading: Pranayama Techniques
Recommended Reading: Kundalini Yoga: As Taught by Yogi Bhajan : Unlock Your Inner Potential Through Life-changing Exercise
Required Materials: Yoga mat. Kundalini is a "propless" yoga style, however, participants are welcome to bring any yoga props if they find them helpful or use them in their home practice.
Please bring a yoga mat, water and any other items you need for yoga practice.
Thanks to our sponsor Natural Healthcare Store!
DISCLAIMER: By being a member of this group or joining this or any of our events you hereby agree to assume all risks and liability related to or resulting from any and all group functions. You agree that neither you nor any third party will hold the group, any of the group's leaders, officers, representatives, instructors, or sponsors liable for any injury, loss, or damage to your own person or any members of your family, friends, acquaintances, children, pets, or property, arising directly from or as a consequence of any group activity.