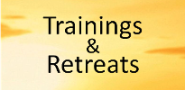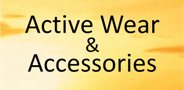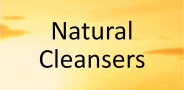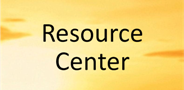 ource Center
Yoga Club is proud to be a Better Business Bureau Accredited Business!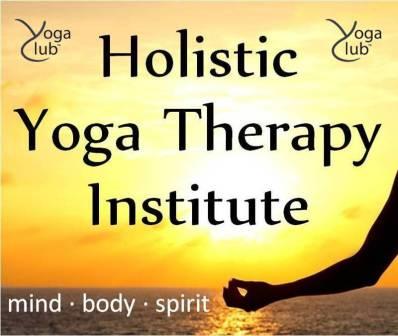 Charlotte, NC Immersions
Therapeutic Yoga for Athletes
Improve Performance, Prevent & Heal Injury
Friday April 11th - April 13th 2014
Refunds are not available (unless event is canceled). More info about refunds.

Eligible for 22 hrs (19 contact hrs; 3 non-contact hrs) towards 200 HR, 500 HR, or Therapeutic Yoga Teacher Training or CEC's

Therapeutic Yoga for Athletes

With Sybil Nance, E-RYT 200, CYT 800 HR, Instructor Yoga Club Teacher Training

* Understand Therapeutic Benefits of Yoga for Athletes

* Explore asana & breathing techniques to improve athletic

performance, and prevent and heal injury.

* Explore movement for improved function & performance

* Learn to increase flexibility, join mobility, & range of

motion to prevent injury. Improve body awareness &

balance to prevent falls & injury from falls.

* Learn to "reverse engineer" movements for any sport,

breaking them down to the simplest and purest form

* Re-build the classical Yoga asana with awareness of

movement for that specific athlete and sport.

* Learn to verbalize these many benefits to athletic clients

Cost: $275 Pre-Paid 60 Days Prior (Super Early)

$300 Pre-Paid 30 Days Prior (Early)

$325 Paid Within 7 Days Prior (Regular)

$395 Day of Walk In

Location: TBD Charlotte, NC

Hours: Friday 6-9 pm, Saturday & Sunday 9am - 6 pm
| | | |
| --- | --- | --- |
| Super Early Tuition: $275 | Early Tuition: $300 | Regular Tuition: $325 |
Therapeutic Yoga for Athletes
With Sybil Nance, E-RYT 200, CYT 800 HR, Instructor Yoga Club Teacher Training
The goal of this immersion will be to have teachers:
Improve their ability to see movement as it pertains to improved function and thus performance
Look and learn to "reverse engineer" the movements needed for any one given sport.
Learn to break down these movements to their simplest and purest forms. Then help the athlete to build back to the classical Yoga Asana with a new awareness of how they are meant to move naturally.
Explore working with the weaker or under-utilized muscle groups to improve performance. For example, if a Hamstring is tight, it may be tight for a reason. Therefore, where we may investigate and create ease in the area of the body that is "not working so well." As a result, the hamstrings will learn to release and not work so hard (i.e., the general rule of thumb that the pain or strain is not where the problem lies).
The format of this immersion will be hands on and experiential.
Teachers will feel and experience these principles in their bodies, and Sybil will work with a few chosen athletes from different sports as models so we can observe and experiment with these principles.
Explore individual session work and small slow vinyasa flow customized class formats
Discuss the challenges of teaching to groups of athletes. Each and every body is different. We can actually exacerbate a problem when trying to create a series of moves for athletes as a group without taking into consideration individual needs.
Post Immersion Case Work Options: Teachers will have the option to work with athletes one-on-one, creating a personally prescribed yoga asana flow, follow the athletes progress post intensive for 2+ weeks.
Required Pre-Reading:
Articles on Athletes Incorporating Yoga to Improve Performance
Required Materials: Yoga Mat, Yoga Strap, 4" Yoga Block
Sybil Nance, E-RYT 200, CYT 800 HR. Sybil has been teaching yoga for almost 15 years since completing her first 200 hour Vinyasa Flow teacher training in 1999 through YogaFit. She has led trainings in the US, Great Britain, Canada, Saudi Arabia, Taiwan and Brazil. Sybil competed her 500 Hour Yoga Therapy training in 2012, her 800 Hour Functional Synergy Yoga Therapy Training with Susi Hately in 2013, and is a member of IYAT. Sybil has studied with Shiva Rae, Donna Fahri, Paul Grilley, Sarah Powers and Julie Gudemstat. Sybil currently operates a Yoga Therapy business offering individual sessions, small customized classes, workshops and retreats. Sybil has worked extensively with many athletes, including working five seasons with the Hood River Valley High School ski team. Sybil is an avid skier and former ski instructor at Mount Hood Meadows.
This workshop is for ALL LEVELS.
Please bring a yoga mat, water and any other items you need for yoga practice.
Thanks to our sponsor Natural Healthcare Store!
DISCLAIMER: By being a member of this group or joining this or any of our events you hereby agree to assume all risks and liability related to or resulting from any and all group functions. You agree that neither you nor any third party will hold the group, any of the group's leaders, officers, representatives, instructors, or sponsors liable for any injury, loss, or damage to your own person or any members of your family, friends, acquaintances, children, pets, or property, arising directly from or as a consequence of any group activity.