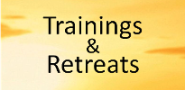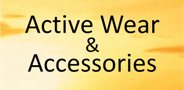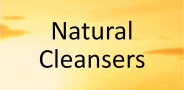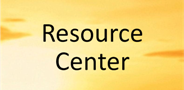 ource Center
Yoga Club is proud to be a Better Business Bureau Accredited Business!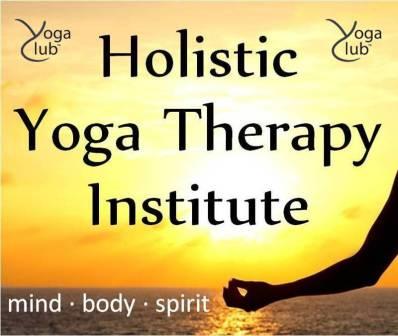 Charlotte, NC Workshops
Iyengar Yoga Immersion
Friday October 3 - Sunday October 5, 2014
Please note that refunds are not available (unless event is canceled). More refund info.

Iyengar Yoga Immersion

With Phyllis Rollins, Certified Iyengar Instructor,

Open to ALL Teacher Training Students

* Understand the history and philosophy of Iyengar Yoga

* Practice Iyengar's Principals of Alignment in Asana

* Explore Standing Postures, Inversions, Back Extensions,

Forward Bends & Fully Supported Asanas on Ropes Wall

* Learn to utilize the tools of focusing and mirroring to

evolve the yoga pose

* Explore the Sutras Teachings on Sati or mindfulness

Cost: $300 Pre-Paid 60 Days Prior (by 8/3)

$325 Pre-Paid 30 Days Prior (by 9/3)

$350 Paid Within Last 30 Days

$395 Walk-In

Location: The Yoga Center at 8th Street Studio

1940 E. 8th Street Charlotte, NC

Hours: Friday 6-9 pm Saturday and Sunday 10-12 pm 2-5 pm

Take it to deepen your practice or just for fun. Also eligible for 15 hours (13 contact hours; 3 non-contact hours) towards Yoga Club's 200 Hour, 500 Hour, or Therapeutic Yoga Teacher Training, or CEC's.
| | | |
| --- | --- | --- |
| Super Early Tuition: $300 | Early Tuition: $325 | Regular Tuition: $350 |
Iyengar Yoga Immersion ~ A Therapeutic Yoga Practice
With Phyllis Rollins, Certified Iyengar Yoga Instructor
This training is a strong complimentary training for a current Yoga Instructor of any style, especially for those interested in yoga therapeutics. It is also for the student who is looking for a more in depth perspective and appreciation of the practice of Iyengar Yoga.
What is Iyengar Yoga?
Iyengar Yoga, named after and developed by B. K. S. Iyengar, is a form of Hatha Yoga that has an emphasis on detail, precision and alignment in the performance of posture (asana) and breath control (pranayama). The development of strength, mobility and stability is gained through the asanas.
B.K.S. Iyengar has systematized over 200 classical yoga poses and 14 different types of Pranayama (with variations of many of them) ranging from the basic to advanced. This helps ensure that students progress gradually by moving from simple poses to more complex ones and develop their mind, body and spirit step-by-step.
Iyengar Yoga often, but not always, makes use of props, such as belts, blocks, and blankets, as aids in performing asanas (postures). The props enable students to perform the asanas correctly, minimizing the risk of injury or strain, and making the postures accessible to both young and old.
Iyengar Yoga is firmly based on the traditional eight limbs of yoga as expounded by Patanjali in his Yoga Sutras. Source: Wikipedia
This training will include:
Standing Poses: With a focus on looking and mirroring as an instructor, creating an opportunity for the person who is observing the pose to feel in their body what the person doing the pose is actually experiencing.
Evolve and Reveal the Poses: Change the pose in your own body , then evolve the pose in the other person.
Progression and Advancement of the Poses with the use of props. Learn how to integrate props into your practice and that of your students to enhance alignment.
Inversions and Restorative Focus: Getting started moving ahead, whether you are new to inversions or experienced, learn an approach which helps you expand your inversion practice. Enjoy restorative poses as a compliment to an intense practice.
Back Extensions: Finding strength in the pose through integration of the legs, empowering you to new openings.
Forward Bends: Folding it Up and Wrapping it Up: Make a Neat Package. Calm the body and turn inwards as you practice forward bends the Iyengar Way.
Required Pre-Reading: http://www.iyengar-yoga.com/iyengaryoga/
Required Materials: Yoga Mat.
About the Instructor, Phyllis Rollins, Certified Iyengar Teacher
Phyllis Rollins is a Certified Iyengar Instructor and the owner of Charlotte's only Iyengar studio. Phyllis began her study of Iyengar Yoga in 1988 with Light on Yoga. Since then, she has studied with many of the senior teachers in the U.S. and has traveled twice to India to study with B.K.S. Iyengar, his daughter Geeta, and his son Prashant. In 1993 Phyllis opened Charlotte's first Yoga studio, The Yoga Center, and in 1995 she earned her Iyengar certification. She continues her study of the junior intermediate certification syllabus. Most recently she attended the 2010 teachers convention with Geeta Iyengar in Portland Oregon.
This workshop is for ALL LEVELS.
Please bring a yoga mat, water and any other items you need for yoga practice.
Thanks to our sponsors Natural Healthcare Store!
DISCLAIMER: By being a member of this group or joining this or any of our events or trainings you hereby agree to assume all risks and liability related to or resulting from any and all group functions. You agree that neither you nor any third party will hold the group, any of the group's leaders, officers, representatives, instructors, or sponsors liable for any injury, loss, or damage to your own person or any members of your family, friends, acquaintances, children, pets, or property, arising directly from or as a consequence of any group activity.